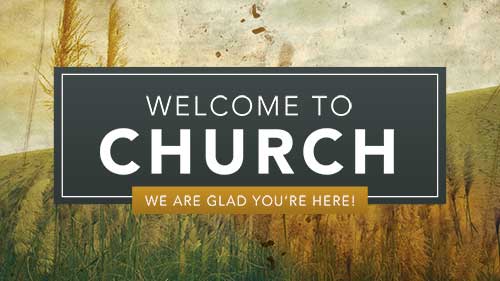 In-person Worship Sundays at 10:30 m. (Check to see COVID protocols) Our worship experience is a blend of formal and informal elements. You are welcome to come as you are or dress up special. We have time to sing together, some older songs and some newer songs. We project the words or you can use hymnals and printed Orders of Worship. We have time to listen to a reading from the Bible, a thoughtful message about faith and life, and time to share prayer concerns. Following worship, we like to gather for further conversations, catching up with one another, and eating yummy food.
Children are Welcome. Children can sit with their families, or go to the nursery/noisy and busy room immediately behind the sanctuary. There is always an approved adult supervising this room. This room has a window into the sanctuary, so parents can keep an eye on their children. There is a speaker in this room if you want to sit with a fussy infant while listening to worship.
Everyone is Welcome to Receive Holy Communion. Communion is offered on the first Sunday of each month. The style of Communion may vary, in consideration of health regulations, or the choice of the presiding pastor.
Where do I park? We have a parking lot directly West of the building. There are two ADA Accessible spaces next to an ADA Accessible Ramp, leading into a main doorway and hallway that goes by the Office, Kitchen and Fellowship Hall, and straight into the Sanctuary.
Are Visitors Recognized During the Service? We do not formally recognize visitors, but we invite you to sign our guest book. If you are visiting family or friends, they may want to introduce you, or give thanks for your visit. You might consider talking with them regarding this. Visitors are not expected to contribute to the offering, unless you feel led to do so. You are our guests! After the service, be sure to join us in the Fellowship Hall for conversation and good food. Just follow your nose as well as the crowd!
Office Hours: If you want to come and visit the church during the week, please phone and make an appointment. Each pastor who serves sets their own office hours. It is also possible to schedule a walk-through with a member of the church.